Introduction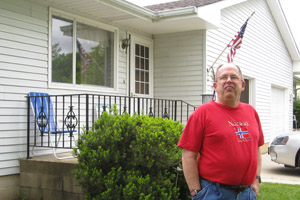 Opportunity Village is a private, non-profit, charitable organization dedicated to serving people with intellectual disabilities.  Since 1971, the Village has offered supports for individuals to achieve success at home, at work, and in the community.
We continue to honor the Christian principles on which the Village was founded, that all people are created in God's image and worthy of respect.
The Village is based in Clear Lake, Iowa, in the north central part of the state.  Our services reach into more than 30 communities, and individuals come from across the state seeking our supports. If you live near Clear Lake, Mason City, Garner, Forest City, Osage, Eagle Grove, Webster City, Fort Dodge, or Humboldt, chances are you might know someone who receives supports from Opportunity Village.
We provide a caring, supportive atmosphere for approximately 600 people who receive one or more types of service from the Village.  Ages range from infants to senior citizens.  Disabilities include intellectual disabilities, mental illness, cerebral palsy, seizure disorders, brain injury, autism, and more.
Opportunity Village services are accredited by the Commission on Accreditation of Rehabilitation Facilities (CARF).  We currently have a 3-year accreditation, the highest level possible.
In this section of the web site, you'll find all you need to know about our mission, our history, and the organization's business practices.